Hey y'all,
One of my favorite bloggers is back! Rachel of Just Peachy is restarting her
Top 5 Tuesday
series and since she now has a new place the topic is CANDLES! While my mother hates candles I for one am all for it. My favorites tend to always be Slatkin & Co. by Bath and Body Works so I thought I would just do my Top 5 favorite scents. Luckily, all but one are still available for sale since the last time I had a big candle haul was in the summer!
So I am not the greatest at describing scents so I thought that Bath and Body Works did a great job on their site so here is what they say:
1/ "

Salty and Sweet! Mandarin, juicy mango and ripe plum capture the aroma of this classic poolside cocktail with a freshly salted rim."
2/ "
Dive into this blend of tropical melon, raspberry nectar and lemon mellowed by creamy coconut milk and raw sugarcane for a fragrant and exotic escape."
3/ "

Indulge your sweet tooth! Notes of fresh vanilla bean, sugar, cake batter and rich buttercream frosting combine to create a sweet fragrant treat as mouth-watering as the real thing." *This is the best candle for when you first move into a place and want the smell of fresh buttercream frosting!
4/ "
Cheers! Enjoy this pretty and intoxicating mix of zesty mandarin, crisp apple, watery pear and sugared berries."
5/"
A mysterious blend of cranberry, rich blackcurrant and raspberry delicately layered with notes of cinnamon bark, cedarwood and warm amber." *The Wallflowers are still available but this scent was my go to during the fall and winter months since it is such a cozy scent.
Link up with Rachel to show off your favorite candles/scents.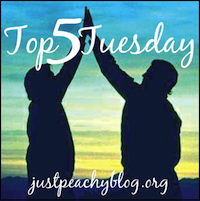 And I was going to wait until WILW but y'all should hurry to
Kate Spade's Surprise Sale
!The Pride & Prejudice Book Clutch which I have been lusting over since it appeared on the site (I mean English major who loves Jane, it was meant for me) but $328 was out of my budget but $99 will do!