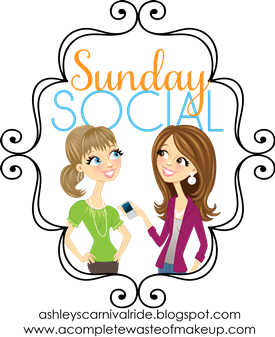 Happy First Day of JULY!
I can't believe June has come and gone and this blog is a whopping 2 months old. I'm so excited to see where the road goes on my journey post-college but as of right now I will continue with lots of inspiration and the usual Sunday "get-to-know Jessica" post.
The questions of the week: FASHION
1. What is your favorite store to shop at?
If you looked at my clothes currently you would see a lot of college/sorority t-shirts and that is truly what I wear mostly since it was my go-to college look and my current retail job has a strict wardrobe so I don't purchase a lot of clothes currently. My top 5 stores would probably be:
Old Navy/Gap(I love their basics and their jeans.)
T.J. Maxx/Marshalls(I love a good deal)
Target (hello cute affordable and great clearance section)
Anne Taylor LOFT (I only go to the outlets. Frugalista here if you can't tell)
J.Crew (Warehouse Sales....)
I do also love small boutiques like Vestique and Francescas and department stores like Macys.
2. If you could afford anything and everything, which designer brand would you covet?This is so hard. I'm leaning towards J.Crew because it has a large range of everything, but I love Kate Spade accessories, and then there is always something more designer such as Ralph Lauren.

3. Must have closet staple?
The perfect pair of jeans
A White t-shirt. Classic and can always be dressed up.
LBD (or whatever color. Just something that makes you happy and you could wear for many occassions)
My Favorite would be a tie between jeans and cardigans.
4. Favorite kind of shoes? (brand or type)
Hmmm. This is hard since I love shoes but I will go with what you will most likely see me wearing on a daily basis(well not at work)...
Rainbow Flip Flops
5.Best clothing deal you've ever gotten? (sale or amazing find)
Well, I would probably go with the dresses I have gotten from the J.Crew Warehouse Sales. There were two sales in the Chapel Hill area while I was in college there. One the January of my Junior year and the other the fall of my Senior year. The first year the dresses were $15 a piece and the second sale they were $20 but for the J.Crew Collection of dresses that was an amazing deal(sometimes over $200 a piece). I love to find deals on clothes( FRUGALISTA right HERE) but I think that was probably the best deal. But I also got my suit from Belk's this spring from $300 to $99 so I consider that one a good deal too.
Here are some of my J.Crew Warehouse dresses in action.
Big/Little pic at SemiFormal Fall 2012
Sorority Fam: Activation Fall 2012 (also worn for Formal 2011)
The Lorelei Dress at the Nutcracker December 2012
(I also have the Lorelei in silk in brown)
Graduation Dress
Formal 2012
Cotton Lorelei in White: worn for everything.
6.Style you'd love to try?
I'm not that adventurous in my style. I have always loved classic and simple so I would love to try something a bit more daring like a splash of neon here or there but nothing crazy.
Sunday Sayings: For your weekly does of Inspiration (rather Pinspiration)
What are your responses to the questions? Any suggestions for places to shop/bargain find?